Archive for the ' General ' Category
Feb 12, 2019 General
This Valentine's Day – 2019 Nawed Khan is releasing a new music video. Stay tuned…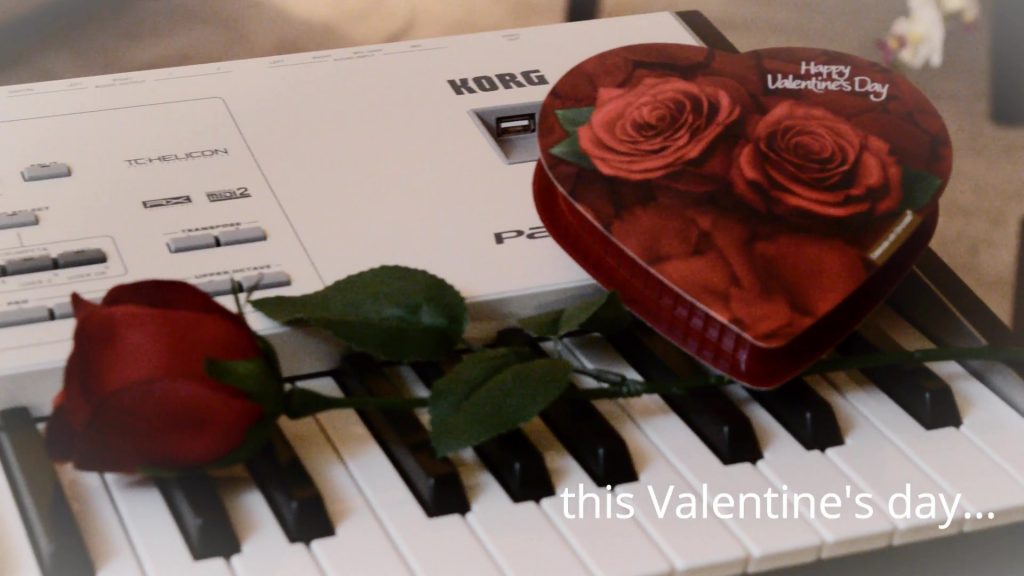 Featuring the Korg pa2x Pro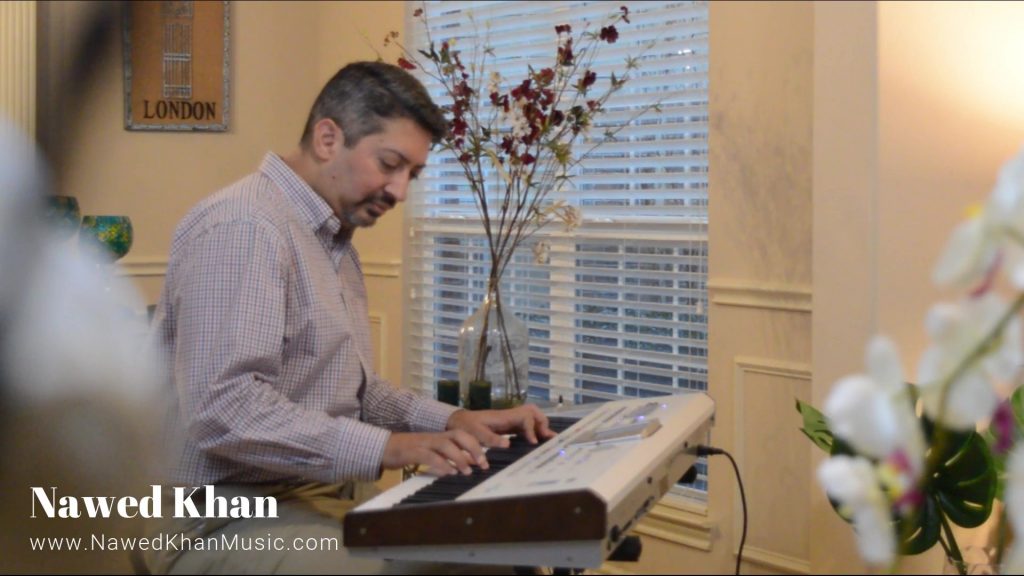 Tags: 2019, korg, music video, nawedkhan, pas2xpro, valentines day
Apr 25, 2010 General
Uploaded and made available new music files:
Tags: aetebaar, aitebaar, aitebar, daler mehndi, dol dil, hai rabba, junaid jamshed, pehla nasha, raja ko rani se, vital signs
Jan 2, 2010 General
2 New videos are uploaded on YouTube.
Nawed Khan singing Vital Signs' "Tere Liye" and Indian movie song "Jab Koi Baat" at a family gathering in New York. Clips are short and are contributed by a guest/fan present at the event.
Tere Liye Mera Dil, Vital Signs
Jab Koi Baat, Kumar Sanu
Tags: bigad, bigar, jab koi baat, jaye, kumar sanu, nawed khan, nawedkhan, tere liye mera dil, terey, vital signs
Dec 25, 2009 General
My Facebook page to share news, updates and music with my friends/fans.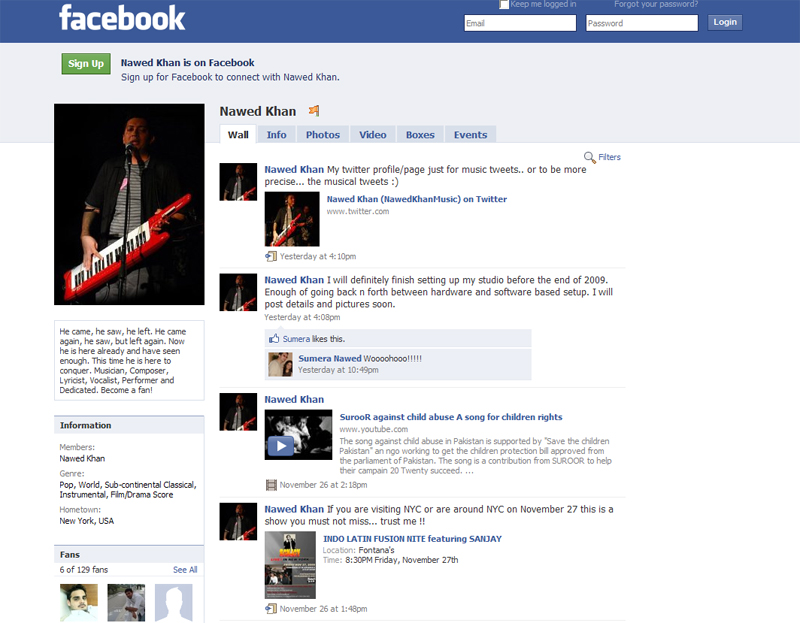 Facebook has proven to be a great place to share my updates with friends/fans.
Join my Page on Facebook so you can get insights, updates and news about my music adventures.
Dec 25, 2009 General
Here is the link to my channel on YouTube…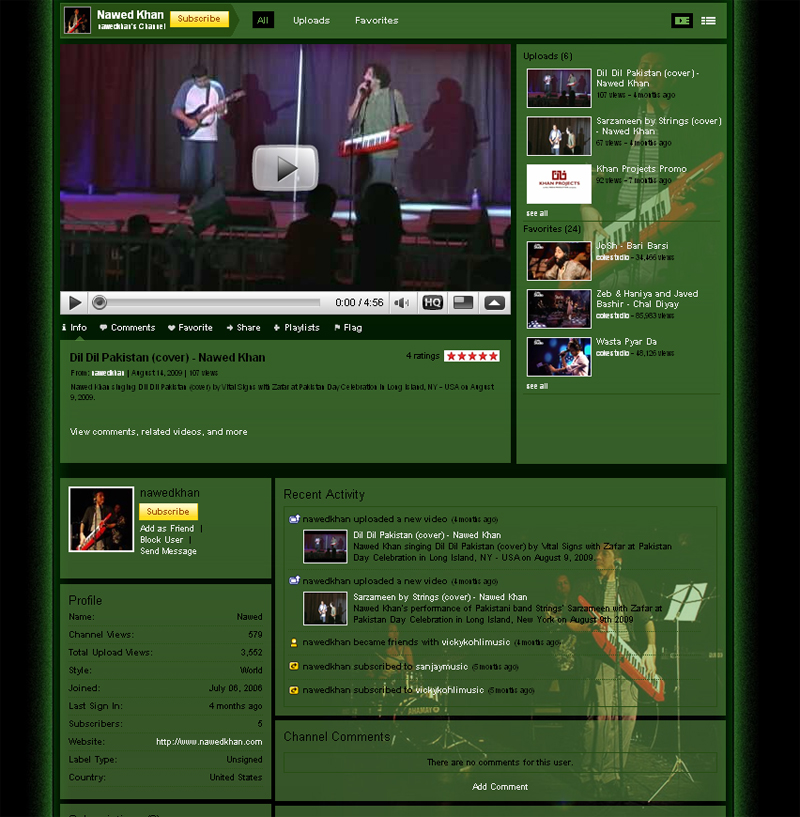 I have uploaded videos rom Pakistan Day Parade, Long Island – NY, August 2009.
More videos and favorites will be added shortly.
Tags: channel, latest, media, movies, music, nawed, nawedkhan, video, youtube
Dec 24, 2009 General
I have created a new Twitter profile to go with my music.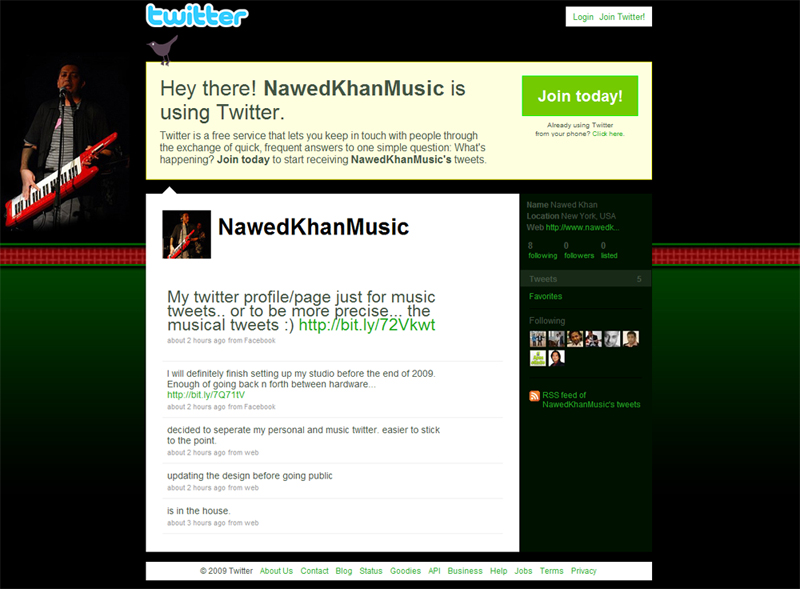 This will help me promote updates in my music career and keeping my personal tweets seperate.
Sounds like a good idea??